Lemon Parmesan Tilapia
Lemon and parmesan take this tilapia dish to the next level.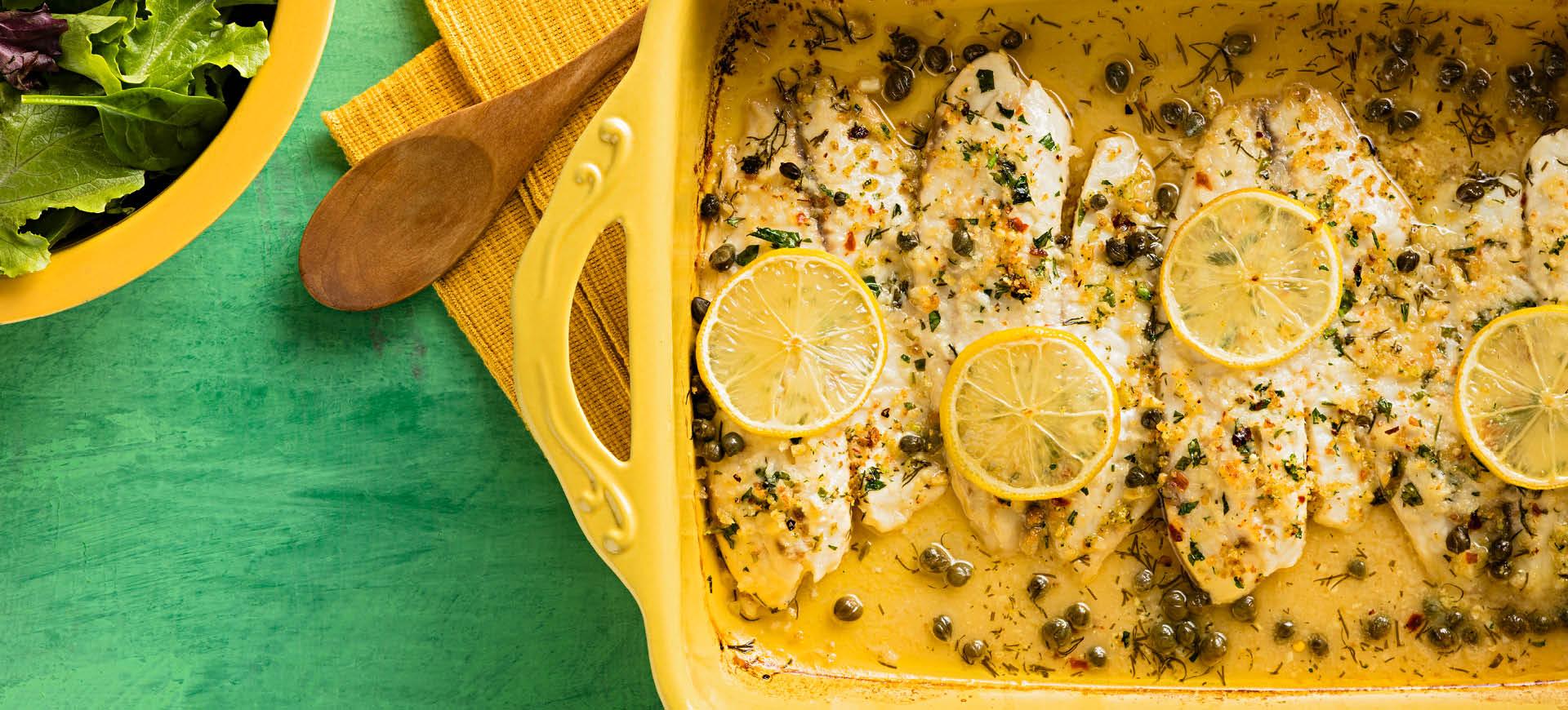 Ingredients
1/2 tsp. crushed red pepper
1/4 cup Schnucks Parmesan
1/4 cup Schnucks panko
2 tbsp. parsley, chopped
3 tbsp. butter, melted
2 tbsp. lemon juice
2 cloves garlic, minced
fresh dill
4 - 6 tilapia fillets
2 tbsp. capers
4 lemon slices
Instructions
Preheat oven to 425°F.
In a small bowl, combine crushed red pepper, Parmesan, panko and parsley; set aside. In another bowl, combine the butter, lemon juice, garlic and dill.
Place tilapia in baking dish and season lightly with salt and pepper. Pour lemon mixture over fillets and sprinkle with panko and capers. Add a lemon slice to the top of each fillet and bake, uncovered, for 10-15 minutes or until fish flakes easily with a fork.
---
Nutrition Facts
235 Calories Per Serving
Fat: 13g
Saturated Fat: 7g
Cholesterol: 73mg
Sodium: 353mg
Carbohydrates: 7g
Fiber: 1g
Sugars: 1g
Protein: 25g
Actual nutritional values may vary depending on specific ingredients used and/or modifications to the recipe