Corned Beef Hash 'N Egg Cups
It doesn't have to be St. Patrick's Day for you to enjoy this breakfast meal.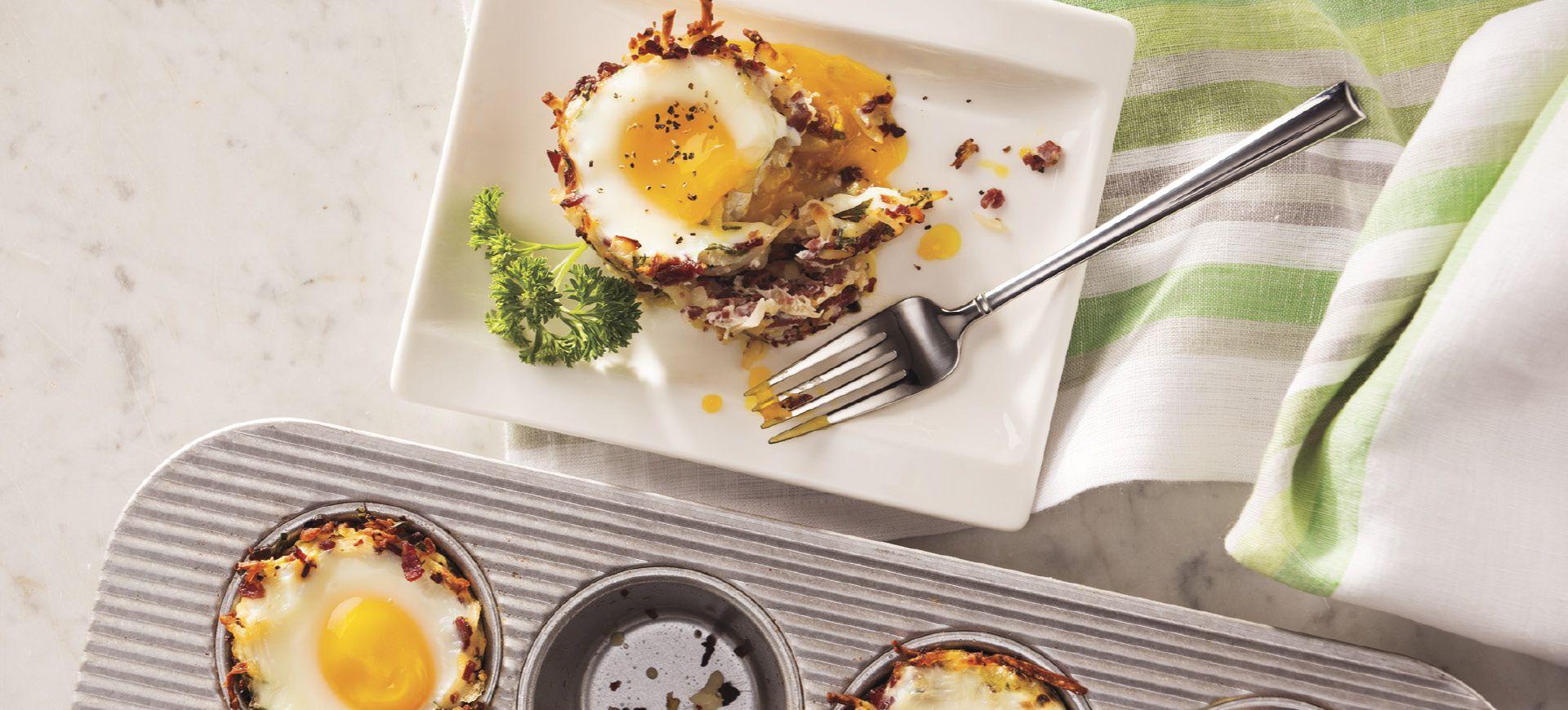 Ingredients
Schnucks nonstick cooking spray
3 tbsp. Schnucks unsalted butter
8 oz. sliced deli corned beef, chopped
3/4 cup onion, chopped
1 3/4 cups refrigerated shredded hash browns
3 tbsp. fresh parsley leaves, chopped
1/2 tsp. salt
1/2 tsp. Schnucks coarse ground black pepper
12 Schnucks large eggs
Instructions
Preheat oven to 425°F. Spray muffin pan with cooking spray. In microwave-safe small bowl, heat butter in microwave oven on high 30 seconds or until melted. In large bowl, add corned beef, onion, hash browns, parsley, salt and pepper; drizzle with melted butter and toss until well combined.
Press about 1/3 cup corned beef mixture onto bottom and up sides of each cup. Bake cups 15-20 minutes or until golden brown.
Reduce oven temperature to 375°F. Crack 1 egg into center of each cup. Bake 15-18 minutes longer or until eggs are set. Run knife around edges of cups to loosen from pan.
---
Nutrition Facts
139 Calories Per Serving
Fat: 7g
Saturated Fat: 3g
Cholesterol: 203mg
Sodium: 301mg
Carbohydrates: 6g
Fiber: 1g
Protein: 10g
Actual nutritional values may vary depending on specific ingredients used and/or modifications to the recipe