Cookie Truffles
These cookies are the perfect treat for holidays and get-togethers.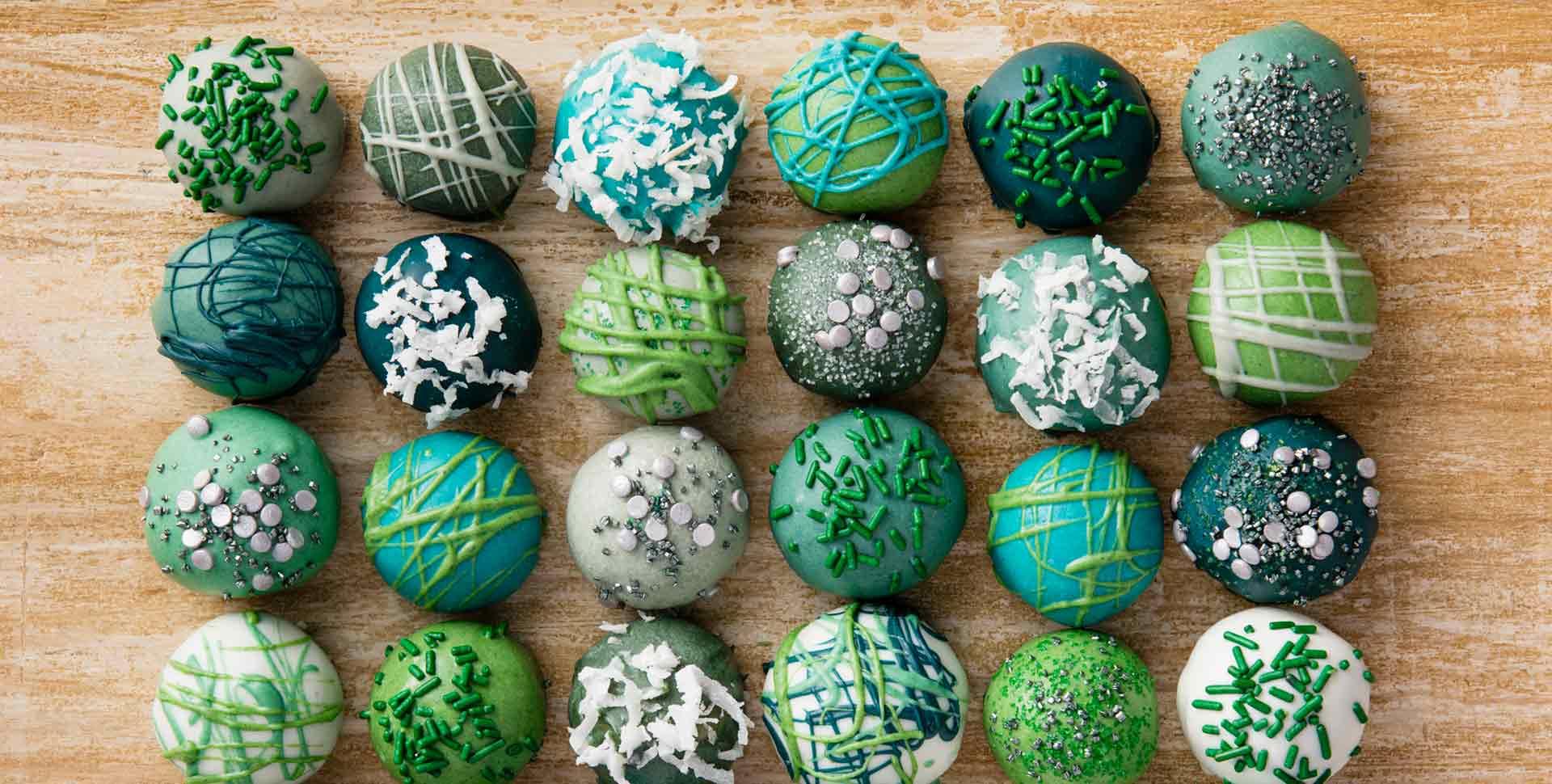 Ingredients
1 pkg. Schnucks chocolate, vanilla, lemon or other flavored sandwich cookies
4 oz. Schnucks cream cheese
melting chocolates
oil-based food coloring
sprinkles
sugar
shredded coconut
nuts, for decorating
Instructions
In food processor, pulse cookies until finely crumbled. Add cream cheese and pulse until dough forms.
Divide cookie dough into 1" balls and chill for 30 minutes.
Melt dipping chocolate according to package directions and, if desired, add 1/8 - 1/2 teaspoon of food coloring. Cover work surface with waxed paper. One at a time, dip each ball into chocolate and set on waxed paper to cool.
Decorate immediately. Allow cookie truffles to harden before serving. Store at room temperature for up to three days or in the refrigerator for two weeks.
---
Nutrition Facts
454 Calories Per Serving
Fat: 25g
Saturated Fat: 13g
Cholesterol: 13mg
Sodium: 241mg
Carbohydrates: 60g
Fiber: 4g
Protein: 5g
Actual nutritional values may vary depending on specific ingredients used and/or modifications to the recipe